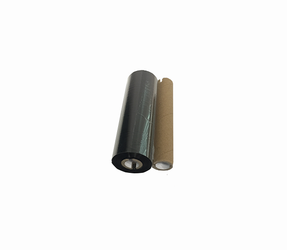 110mm x 450m
Resin
Suitable for PP/PET labels
12 per box
25mm core
Thermal transfer ribbon of 110mm x 450m. Resin Ribbons are considered the strongest ribbon type available. The resin from the Thermal Ribbon is scratch and resistant to chemicals. Printing with resin is ideal for printing labels used in harsh conditions. Suitable for printing with thermal transfer printers on plastic and polypropylene (PP) labels. 8 rolls per box.
5095 Wax Ribbon for Thermal Transfer Printers
An imprint made of thermal resin ribbon is resistant to smudges, scratches, moisture (waterproof), extreme temperatures and chemicals.
| Quantity | Per unit |
| --- | --- |
| 1 | €281.95 |
Delivery within 8 working days
Free shipping from: € 450,-
In house production
Satisfaction guaranteed
Over 90.000 satisfied customers
Specifications
Printer Type
Zebra ZT220
Zebra ZT230
Zebra ZT410