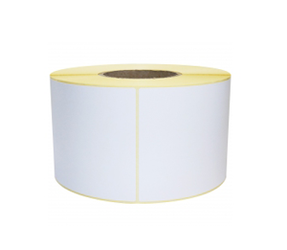 Price starting from €6.31 Per unit Excl VAT
40mm x 25mm (1-4/7 x 1)
2000 labels
permanent adhesive
76mm core
The white glossy Inkjet (4025-76), 40mm x 25mm (1-4/7' x 1'), with a core of 76mm.
Suitable for Inkjet label printers.
Inkjet labels are made of glossy white paper. These labels are self-adhesive and contain a permanent adhesive layer. With these labels, it is possible to print coloured labels of high quality. 
Inkjet 4025-76 are labels that are suitable for printing with an Inkjet label printer. The Inkjet labels are suitable for various applications. 
| Quantity | Discount | Per unit |
| --- | --- | --- |
| < 10 | 0% | €13.35 |
| from 10 | 10.04% | €12.01 |
| from 50 | 38.2% | €8.25 |
| from 100 | 46.97% | €7.08 |
| from 200 | 52.73% | €6.31 |
Delivery within 10 working days
Free shipping from: € 450,-
In house production
Satisfaction guaranteed
Over 90.000 satisfied customers
Specifications
Printer Type
Printronix TT2N2
Printronix TT2N3
Printronix T6204
Printronix T6304
Printronix T6206
Printronix T6306
Printronix T8204
Printronix T8304
Printronix T8206
Printronix T8306
Printronix T8208
Printronix T8308
Epson C3500
Epson C3400
Epson C7500G
Epson C7500
Epson C710
Primera LX500e
Primera LX1000e
Primera LX900e
Maximum Roll Diameter