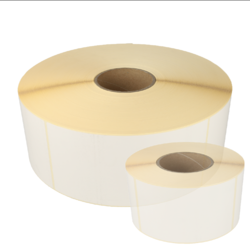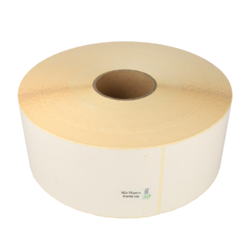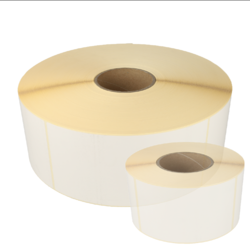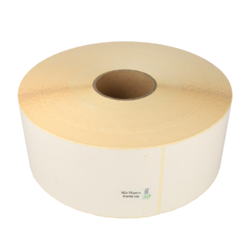 Price starting from €43.25 Per unit Excl VAT
Paper of sustainable origin.
102mm x 150mm (4 x 6)
280,5 mm roll diameter
Direct thermal (eco)
Permanent glue
76mm core
The Best-Selling Shipping Label - Now available for print engines
With label model 800740-605, you are purchasing the best-selling shipping label in the market. Zolemba provides high quality products at a better price, allowing you to save on shipping costs without compromising quality. Choose the compatible version of Zolemba's Zebra shipping labels for a reliable and affordable option for all of your shipments.
The shipping label 102 mm x 150 mm is compatible on all major brands of print engines suitable for 76 mm cores. These include:
Zebra
Bixolon
Intermec
Toshiba
Brother
Godex
* Please note that some print engines may not be capable of printing 2,500 labels on a roll (280,5 mm roll diameter), so check the specific capacities before making a purchase to ensure it fits. 
Shipping Labels | 102mm x 150mm | 76mm core | 2,500 Labels Per Roll
Zolemba's compatible shipping labels are the popular choice among companies looking for high-quality labels for their shipments without a pricey brand-name price tag. With a size of 102mm x 150mm with a 76mm inner core, these labels provide ample space for all of your shipping information. This particular shipping label product with 2,500 labels contain significantly more labels than the standard 800740-605 version, which typically only contain 900 or 300 labels. In addition, the label rolls have a diameter of 280,5 mm and is therefore not compatible with all print engines. Check the specific capacities before making a purchase to make sure it fits.

These labels are suitable for direct thermal printing through a direct thermal printer. Direct thermal printing uses a layer of heat-sensitive media that blackens when it passes under the thermal printhead of a label printer. This eliminates the need for ink cartridges and ink ribbons completely, saving you time and money. The permanent adhesive ensures that the labels stay firmly in place during transit.
Not sure which core size or label roll you need?
Feel free to contact us and we'll be happy to help.
| Quantity | Discount | Per unit |
| --- | --- | --- |
| < 96 | 0% | €43.25 |
| from 96 | 0% | €43.25 |
Delivery within 6 working days
Free shipping from: € 450,-
In house production
Satisfaction guaranteed
Over 90.000 satisfied customers
Specifications
Print Technique
Material
Maximum Roll Diameter
Applications