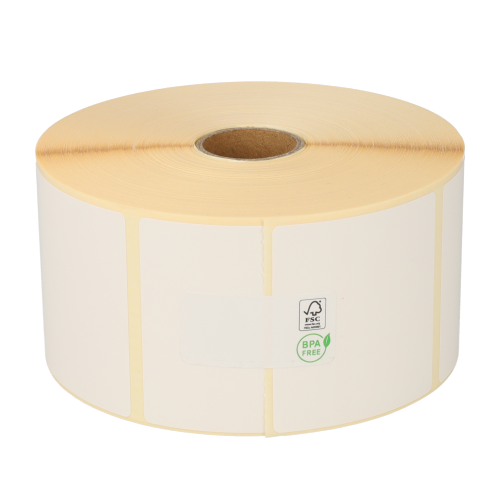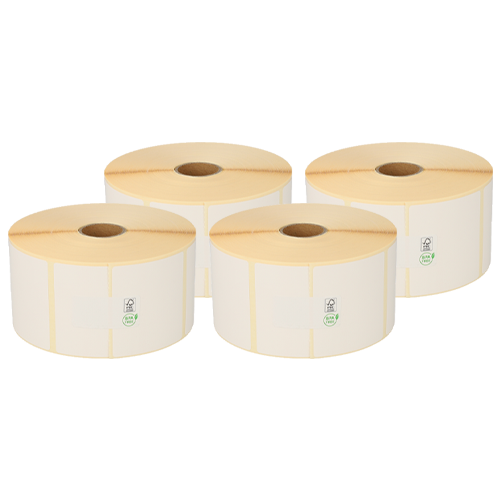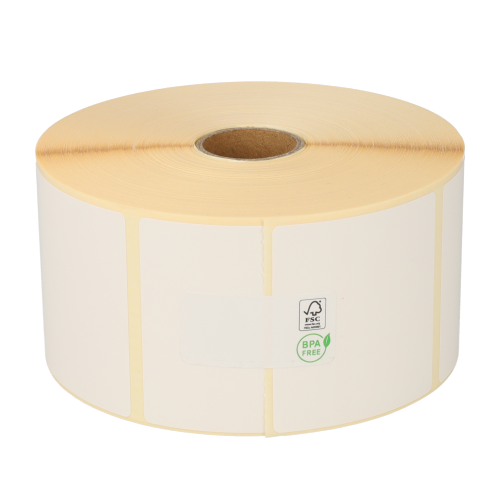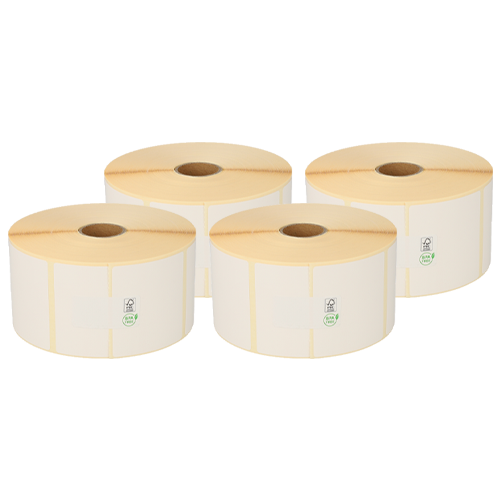 Price starting from €7.15 Per unit Excl VAT
57mm x 51mm (2-1/4 x 2)
1370 labels
removable adhesive
25mm core
One of our Zebra labels is the Zebra 57mm x 51mm (2-1/4' x 2') with a core of 25mm. Also known as the model 800262-205. This labels are made of white thermal material with removable adhesive.
This model is made with a core of 25mm. The core is important for your printer. Every printer has its own core. When in doubt you can contact us and we will find the solution for you.
Thermic material means that the labels have to be printed with a thermic printer like the Zebra GK420D or the Bixolon SLP-DX420G. Thermic labels are able to produce text through warmth, thus ink is not necessary. The Zebra 102mm x 38mm compatible labels are multifunctional labels.
Get your compatible Zebra 800262-205 labels at Zolemba
You are in need of new Zebra labels? Zolemba offers low cost labels that are cheaper than the original labels with the same high quality. We have more than 20 different labels available in our assortment.
| Quantity | Discount | Per unit |
| --- | --- | --- |
| from 12 | -65.81% | €7.71 |
| from 36 | -61.72% | €7.52 |
| from 72 | -57.63% | €7.33 |
| from 144 | -53.76% | €7.15 |
Delivery within 6 working days
Free shipping from: € 450,-
In house production
Satisfaction guaranteed
Over 90.000 satisfied customers
Specifications
Material
Printer Type
Bixolon SLP-DX420G
Brother TD-4100N
Zebra A300
Zebra DA402
Zebra GK420D
Zebra ZT220
Zebra Z4M Plus
Zebra S600
Zebra (T)LP 2844
Toshiba B-EV4D
Toshiba B-EV4T
Brother TD-2130N
Intermec Easycoder C4
Zebra ZD220
product.attribute.product-code-same-as